&nbsp&nbsp&nbsp'
Biography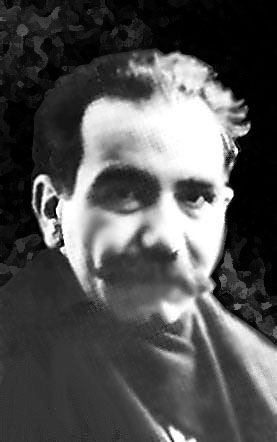 1887
October 5th., born in Buenos Aires, Argentina.

1898
He gets an apprenticeship position as telegraphist in a railroad company. He start to paint, setting up a studio in his work and living place, a cargo-train station named "Casa Amarilla" (Yellow House) located in "Barracas" (Warehouse's) neiborhood of Buenos Aires.

1912
Lacámera quit from his employment and takes panting lessons with painter Alfredo Lazzari. He starts to work as a wall-painter and interior decorator.

1922
First participation in the annual "National Salon of Painting and Sculpture" of Argentina

1922
First one-man show at the "Chandler" art gallery of Buenos Aires, Argentina.

1928
Charter Member and Co-founder of the "Ateneo Popular de la Boca", a non-for-profit institution commited to promote artist, writers and composers living in "la Boca" neighborghood of Buenos Aires and sorroundings.

1940
Founder of the "Agrupacion de Gente de Artes y Letras Impulso" (Impulse, Reunion of People of Arts and Letters) a non-for-profit organization of artists and writers. Lacámera was his president until his death on February 26th, 1951.

His paintings shows rooths on the Magic Realism and common ground with an artist as Edward Hooper.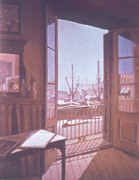 Fortunato Lacámera
"Interior"
Oil on canvas
1928
---